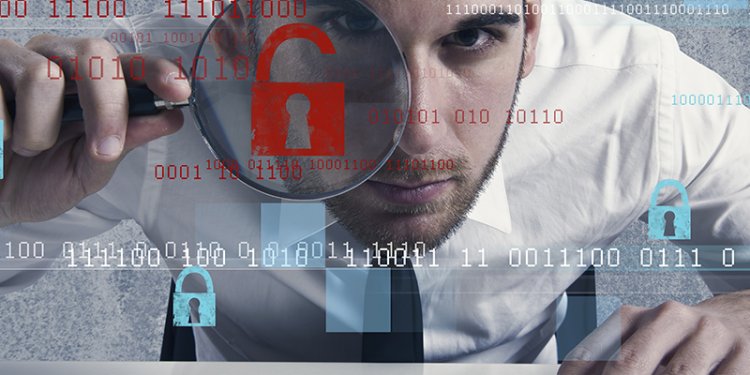 Acer Service Corporation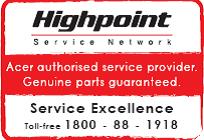 "Global Brand, Local Touch" – a philosophy that combines both global and local resources while focusing attention where it belongs, i.e. on the customer's needs.
To stay fast and responsive, responsibility has also been delegated to Highpoint's network of autonomous 16 branch offices located countrywide. These offices complete with Acer Customer Service Centers can be found at Kuala Lumpur, Subang Jaya, Penang, Ipoh, Johor Bahru, Kluang, Melaka, Seremban, Kuantan, Kota Bahru, Kota Kinabalu, Tawau, Sandakan, Kuching, Miri and Sibu.
Acer Services managed by Highpoint
Your Confidence, Our Commitment
Services
Prompt over-the-counter support services
On-site maintenance service programs
Systems upgrading services
Systems installation and integration services
International Travellers Warranty services for Acer Mobile PCs
Acer Extended Warranty Plan
Technical consultation
Total Commitment
Total customer satisfaction
Largest technical operations under one roof
16 Acer Customer Service Centers managed by Highpoint in Malaysia
Proven quality of support services
Winning partnerships with thousands of dealers countrywide
Fully-integrated, superior Wide Area Network (WAN) connectivity throughout Malaysia
Rapid turnaround time
Spare parts availability
Dedicated, highly-trained staff
Full support internationally
Acer's price-performance excellence
Backed by Acer, a leading PC Vendor In Malaysia
Highpoint Service Network Sdn Bhd (Company No. 183931-D) was established in 1999 with the corporate office located at Taman Perindustrian UEP, Subang Jaya.
Aims to be "The Preferred IT Service Provider" in Malaysia, Highpoint has spent tremendous effort in building its service infrastructure and manpower skills to ensure that Acer customers have full confidence in them, namely its support services, strength and commitment.
The network connectivity is further enhanced by fiber optic links deployed at each center, allowing real-time access to technical resources in Malaysia and with its overseas alliances.
The highly-skilled engineers at branch offices have at their disposal, servicing tools, diagnostic programs, testing equipment and spare parts to support all the equipment under their maintenance. Operations in various centers is controlled by a field service performance tracking system and consolidated in Highpoint headquarters.
To further upgrade the consistent level of Highpoint's services and to implement standard procedures and approaches in its service operations, the management of Highpoint has set its sight and commitment to achieving the ISO 9000 certification in due course.
Currently, Highpoint has more than 100 employees countrywide and draws from a pool of talent, resources and facilities to serve dealers' and corporate users' needs. Highpoint is ever willing to invest in the latest key technologies and manpower training to positively contribute to achieving Malaysia's vision to be a leading IT nation.
"Acer Customer Service Center" At Taman Perindustrian UEP
One Of The Largest Technical Support Facility In The Nation
Challenges Existing Customer Service Standards
With an unrivalled understanding of customer care, the most complete Acer Customer Service Center can be found at Highpoint HQ, Subang Jaya - notably the largest and most impressive in Malaysia.
Share this article
Related Posts