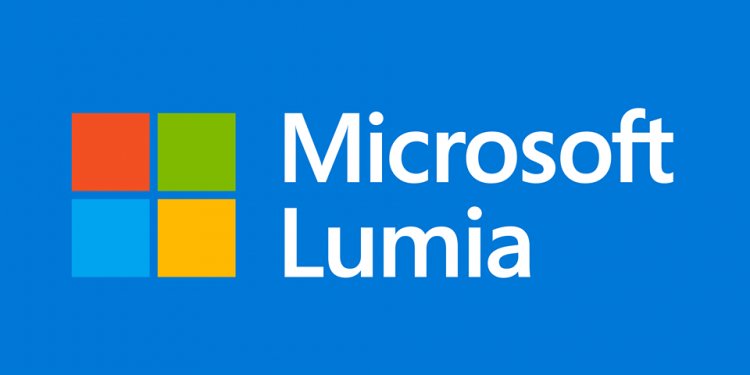 Authorized Acer Service Center
This document is intended to explain Acers service policies and services offered by Technical Services Business unit which operates the Acer Care Centres in Malaysia.
If you need further clarifications, we can be contacted by the following ways:
Acer Care Centre
The Acer Care Centre will provide all level of services and support for any products sold by Acer in Malaysia to dealers as well as to customers who wish to be serviced directly by Acer.
The 1st level of service and support includes:
Hotline service to dealers and customers. Technical problem reporting and solving. Provides carry-in and/or on-site service to customers Pre and post sales consultancy to dealers in areas of expertise e.g. networking, integration, etc.
The 2nd level of service and support includes:
Electronic bench repairs for both warranty and Out-Of-Warranty, Acer hardware products and non-Acer products.
All products to be serviced are carried in the nearest Acer Care service centre or authorised acer dealers.
Acer Care Centre business hours are Mondays to Fridays (Sunday to Thursdays in Kelantan), 9.00am to 6.00pm in Peninsular Malaysia and 8:30am to 5:30pm in East Malaysia.
Standard Warranty Terms And Conditions
Acer Sales and Services Sdn. Bhd. (Acer) hereby warrants that the hardware product you have purchased (Product) is free from defects in materials or workmanship under normal use during the warranty period applicable to the Product as defined in the Limited Product Warranty Matrix Chart. The Warranty period commences on the date of purchase. The sales receipt or your purchase invoice showing the date of purchase of the Product and duly filled Warranty Instructions, showing the serial number and date of purchase of the Product, is the proof of the date of purchase.Customers may be asked to furnish proof of ownership and date of purchase by showing the sales receipt/purchase invoice/warranty card. This warranty extends only to the original purchaser, and is non-transferable to anyone who subsequently purchases, leases or otherwise obtains the product from the original purchaser. Within the warranty period, Acer authorized service provider (AASP) will, at no additional charge; perform repair or replacement of defects in workmanship or parts covered by this warranty. All exchanged parts and products replaced under warranty service will become the property of Acer.Acer reserves the right to replace defective parts with any serviceable used parts that meet the performance specifications of new parts. This warranty shall be rendered null and void if :
The Product is damaged due to transportation, fall, weather, extreme temperatures, shock, improper use, mishandling or negligence after the purchase of the Product; The Product is damaged as a result of natural disaster or acts of God, e.g. fire, flood, lightning. The Product is damaged as a result of connection to irregular voltage sources. The Product is installed, maintained, operated or use other than in accordance with the instructions provided by Acer in relation to the Product. The Product is altered, modified and repaired by a party not authorized by Acer. The Product is not purchased from Acer or through Acer's authorized distributors and resellers. The customer cannot provide the sales receipt or purchase invoice or the Warranty card is lost, damaged or tampered. The Warranty period has expired.
The warranty does not cover : -
Transportation, delivery and/or incidental costs incurred in the fulfillment of this warranty Any software preloaded on or otherwise sold with the Product.All software is provided as is and Acer disclaims any and all warranties, express or implied, including but not limited to any implied warranty of non-infringement of third-party rights, merchantability or fitness for a particular purpose.Acer does not warrant that the software will be error free or that the software will meet the customers requirements. Installation of software other than those specified in the starter package. Recovery of corrupted HDD media other than to original factory state. Damage to or loss of any programs, data or removable storage media.The customer is responsible for saving (backing up) any programs, data or removable storage media.The customer is advised to backup essential programs and data before allowing or sending for service. Parts requiring replacement due to normal wear and tear, corrosion, rust or stain (including expendable or consumable parts). Products where the model number or serial number has been removed altered or obliterated from the product. Defects or damage arising from usage of: -
Unauthorized or poor quality CD ROMs; or Unauthorized or poor quality floppy disks
Defects or damage arising from computer virus attacks; or Defects or damage caused by the use of third party optional products or consumables in conjunction with the product.
Acer however warrants the media (e.g. diskette, tapes, etc) upon which this software is delivered to be free from defects in material and workmanship for a period of up to sixty days after the date of purchase by end-user. Unless otherwise stated, the Product is entitled to DOA (Defective-On-Arrival) claim should the Product fails within 10 calendar days upon new installation. The product must be in complete set as original and scratch/damage free. Acer reserves the right to repair the product if it has been discontinued. On-site warranty service, if applicable, applies only to locations within 50 km from the nearest AASP. Warranty support will be provided only during normal office hours. For the period in which the on-site warranty service is applicable, Acer and its AASP reserves the right to courier the replacement module to the customer, should it from preliminary investigations determined that the failure in the product is due to externally connected modules such as the keyboard or mouse. Repaired /replaced PCs or part thereof will be warranted for the balance of the original warranty period or ninety (90) days from the date of repair/replacement which ever is longer. Except as set forth above, there are no other expressed or implied warranties. This warranty is only valid in relation to Products installed and used in the country of purchase and shall not extend to any Products not supplied by Acers authorized distributors and retailers. The purchaser of the Product (Customer) acknowledges that the Customer is informed and is aware of his/her rights and liabilities under the relevant laws governing the purchase and use of the Product.Subject as expressly provided in clause 1, all warranties, conditions or other terms implied by statute or common law, including but not limited to implied warranties of merchantability and fitness for purpose, are excluded to the fullest extent permitted by law. Acer and/or their holding, subsidiaries, affiliates, authorized distributors and retailers and authorized service providers shall not be liable to the Customer for any special, incidental, indirect or consequential loss or damages whatsoever (including without limitation, damages for loss of revenue, business, profits, goodwill or contracts, business interruption, loss of business information, or any other pecuniary loss), costs, expenses or other claims for compensation howsoever arising (whether in contract, tort or otherwise) from the use of the Product. Acers obligation under Clause 1 is limited to the repair and replacement of any defective materials.
Share this article
Related Posts