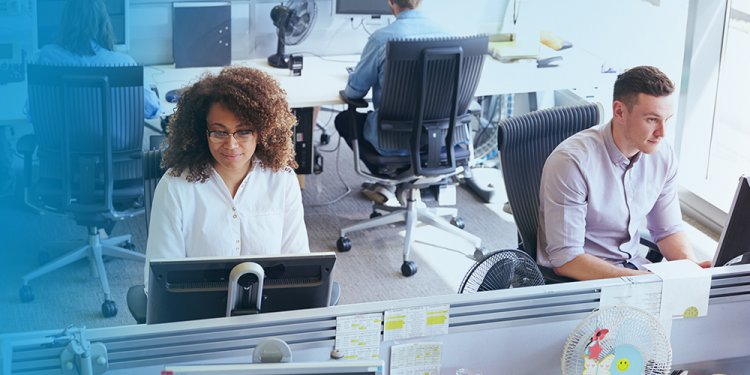 What is Technical Support Specialist?
Career Definition for Technical Support Specialists
Technical support specialists provide technical support, advice, and assistance to consumers and businesses with technical, hardware, and software system problems. Specialists generally deal directly with end users and must effectively communicate answers in a way they can understand. According to the Princeton Review, www.princetonreview.com the most common problem technical support specialists deal with are connection problems, inabilities to access data, slow performance, and inefficient programs. Some specialists may work on site to modify, install, clean, and repair computer software and hardware.
| | |
| --- | --- |
| Education | Bachelor's in computer science or related field |
| Job Duties | Provide technical support, advice, and assistance to customers |
| Median Salary (2015) | $48, 620 (computer user support specialists) |
| Job Growth (2014-2024) | 12% (computer support specialists) |
Source: U.S. Bureau of Labor Statistics
Education Required
Some employers prefer that applicants have a bachelor's degree in computer science, information systems or a related subject. Others request that individuals complete a computer training program, which may include professional certifications. Students should focus on computer and communication related courses while in school. Most employers provide on-the-job training in order to educate employees on company products and policies.
Skills Required
Technical support specialists must have excellent analytical and problem-solving skills. Having interpersonal skills allows technical support specialists to communicate with customers and solve technical-related problems quickly and efficiently. The U.S. Bureau of Labor Statistics (BLS, www.bls.gov) reports that specialists need to have strong computer skills and be patient with customers.
Education and Career Outlook
Jobs for computer support specialists (including technical support specialists) are expected to increase by 12% from 2014 to 2024, according to the BLS. This is due to increasingly sophisticated programs and technology. As the roles of computers continue to expand in companies and businesses, opportunities in this field are expected to increase. The BLS reported in May 2015 that computer user support specialists made a median annual wage of $48, 620.
Alternate Career Options
Similar career options in this field include:
Web Developer
Web developers are responsible for putting together websites and making sure all of the components work properly. They meet with clients or their own colleagues to gather details about what needs to be included, from text to graphics to technical capabilities. Employment usually requires an associate's degree in web design; career advancement may be attainable with a bachelor's degree. The BLS reports that jobs in this field are expected to grow 27% from 2014 to 2024. Web developers earned median pay of $64, 970 in 2015, per the BLS.
Customer Service Representative
A customer service representative helps people by phone, chat, in person, or by any other communication method. Customer service representatives answer questions, address complaints, help place orders, make account changes, and perform any other related duties in service to the customers of a business or organization. In some cases, customer service representatives have to pass issues on to more senior employees. Employment typically requires only a high school diploma. Customer service representatives who work in the finance and insurance industries are required to meet state licensing requirements. The BLS reports that jobs in this field will increase by 10% from 2014 to 2024, and that customer service representative jobs paid a median salary of $31, 720 in 2015.
See also:
For your convenience GTR computers has personalized laptop specials to the broad needs of South African consumers

Meeting Room booking & scheduling solution has been an integral part of all modern corporate companies. It eliminates the hassles of keeping a physical count of the meeting room bookings and reservations. Evoko Liso Room Booking Solution is the most innovative Meeting Room Scheduler in Dubai UAE. A good Meeting Room Booking system not only helps the employees to get prepared in advance for the meeting but immensely adds on more values to the organizational meeting culture.
Share this article
Related Posts