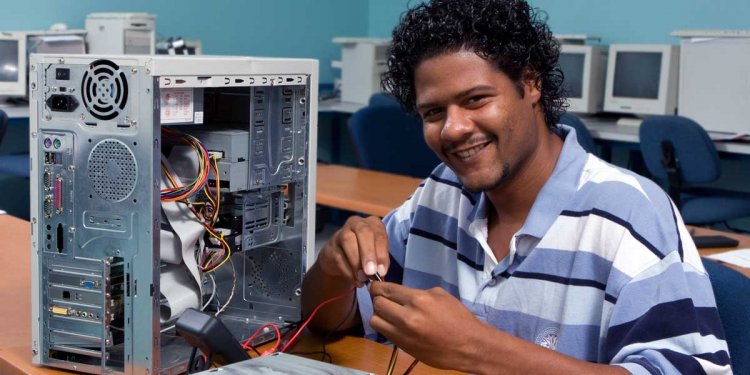 Computer Network Support Specialists
Computer Network Specialist
IT Consultant (Information Technology Consultant)
Network Engineer
Network Specialist
Network Support Specialist

Network Technical Analyst
Network Technician
Personal Computer Network Analyst
Senior IT Assistant (Senior Information Technology Assistant)
Systems Specialist
No information available.
5 of 26 displayed
Analyze and report computer network security breaches or attempted breaches.
Analyze network data to determine network usage, disk space availability, or server function.
Back up network data.
Configure and define parameters for installation or testing of local area network (LAN), wide area network (WAN), hubs, routers, switches, controllers, multiplexers, or related networking equipment.
Configure security settings or access permissions for groups or individuals.
All 26 displayed
Configure wide area network (WAN) or local area network (LAN) routers or related equipment.
Create or revise user instructions, procedures, or manuals.
Create or update technical documentation for network installations or changes to existing installations.
Document help desk requests and resolutions.
Document network support activities.
Evaluate local area network (LAN) or wide area network (WAN) performance data to ensure sufficient availability or speed, to identify network problems, or for disaster recovery purposes.
Identify the causes of networking problems, using diagnostic testing software and equipment.
Install and configure wireless networking equipment.
Install network software, including security or firewall software.
Install new hardware or software systems or components, ensuring integration with existing network systems.
Install or repair network cables, including fiber optic cables.
Maintain logs of network activity.
Monitor industry websites or publications for information about patches, releases, viruses, or potential problem identification.
Perform routine maintenance or standard repairs to networking components or equipment.
Provide telephone support related to networking or connectivity issues.
Research hardware or software products to meet technical networking or security needs.
Run monthly network reports.
Test computer software or hardware, using standard diagnostic testing equipment and procedures.
Test repaired items to ensure proper operation.
Train users in procedures related to network applications software or related systems.
Troubleshoot network or connectivity problems for users or user groups.
5 of 22 displayed
Analyze data to identify or resolve operational problems.
Analyze security of systems, network, or data.
Conduct research to gain information about products or processes.
Configure computer networks.
Create electronic data backup to prevent loss of information.
All 22 displayed
Develop specifications for computer network operation.
Document network-related activities or tasks.
Document operational activities.
Implement security measures for computer or information systems.
Install computer hardware.
Install computer software.
Maintain computer hardware.
Monitor the performance of computer networks.
Prepare instruction manuals.
Provide technical support for computer network issues.
Resolve computer network problems.
Test computer hardware performance.
Test computer system operations to ensure proper functioning.
Test software performance.
Train others in computer interface or software use.
Troubleshoot issues with computer applications or systems.
Update knowledge about emerging industry or technology trends.
4 of 45 displayed
Advanced Network Analyst (Navy - Enlisted)
AEGIS Computer Network Technician, BL 6.3 (Navy - Enlisted)

Electronics Data Systems Technician (Navy - Enlisted)
Electronics Technician (Navy - Enlisted)
Share this article
Related Posts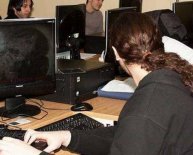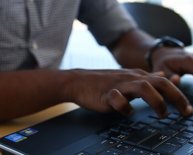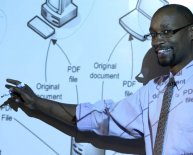 Copyright © 2023 l www.quicktechusa.com. All rights reserved.