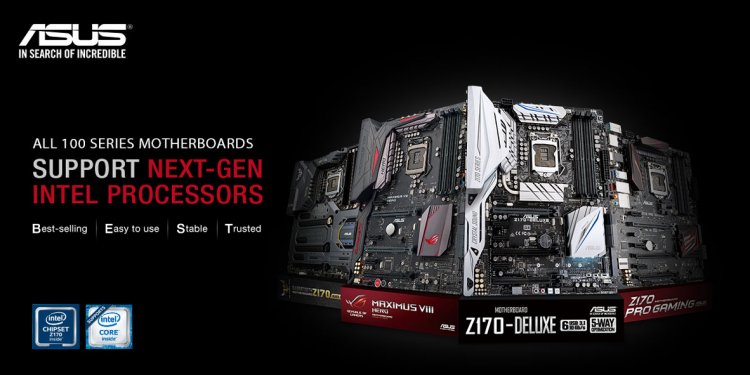 Asus motherboard CPU support
In this guide, we'll go over a few methods for determining if your motherboard supports a specific processor.
Note for those installing LGA 771 Xeons into an LGA 775 motherboard
This guide will only help you figure out what LGA 775 processors are compatible with your motherboard. Once you know this, you can use the information in the LGA 771 to 775 motherboard compatibility guide to figure out what similar LGA 771 Xeons are compatible with your motherboard.
Important things to watch out for
You should always install the latest BIOS for your motherboard before attempting a CPU upgrade.
Some motherboards don't support all steppings of a processor.
Some motherboards have multiple revisions, and they may not support the same processors.
Prebuilt computers (like Dell) sometimes use different motherboards (depending on what parts come with the system), and the motherboards may not support the same processors, so you'll need to figure out which motherboard you have.
Method 1 - Check if your motherboard has a CPU support list
The best way to determine if a processor is supported is to check if your motherboard manufacturer maintains a cpu support list. The cpu support list will tell which processor model numbers (and steppings) are supported by each bios version.
For example, if you have an ASUS P5K motherboard, you can find the cpu support list by searching google for: "asus p5k cpu support". This list is also usually linked to from the support/drivers page for your motherboard.
Method 2 - Search for others with your motherboard that are also using the processor
Note: This method isn't guaranteed to work unless you also verify their motherboard revision and CPU stepping is identical to yours, but it will probably work in most cases.
Try searching for your motherboard's model number and the model number of the processor you want to install. It's also probably a good idea to include your motherboard revision and CPU stepping in the search. This will often turn up other people that installed this processor on your motherboard, and you may be able to tell if they were successful or not.
Share this article
Related Posts