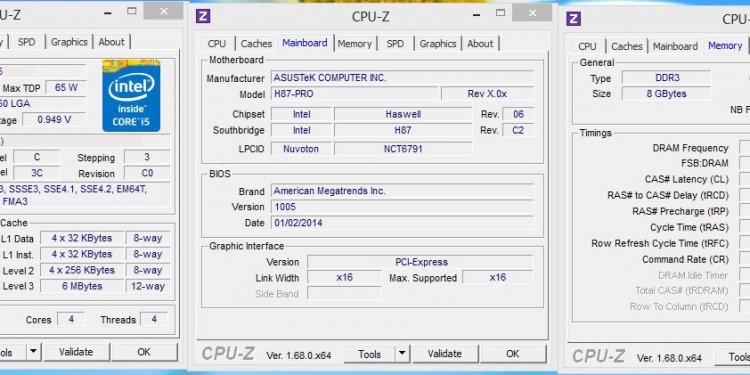 ASUS motherboard CPU support List
Form factor:
ATX
12" x 9.6" / 30.5 cm x 24.5 cm
CPU socket type:
Socket AM2
Front Side Bus:
1600 MT/s
2000 MT/s
Chipset:
NVIDIA nForce 570 Ultra MCP
Motherboard features:
AI Nap
Crystal Sound
EZ DIY
Noise Filter
Overclocking features:
AI Overclocking
CPU Parameter Recall
Memory:
Dual-channel
Audio:
8-channel HD audio
ADI 1988 Audio codec
Expansion slots:
PCI 2.2 x 3
PCIe x1 x 2
Internal connectors:
ATX 12V Power (4-pin) x 1
ATX Power (24-pin) x 1
CD audio in x 1
Chassis Intrusion x 1
FDD x 1
Front Panel Audio x 1
Parallel x 1
SATA x 6
Rear panel ports:
LAN RJ45 x 1
PS/2 Mouse x 1
Serial port x 1
USB 2.0/1.1 port x 4
Included accessories:
FDD cable(s) x 1
I/O Shield x 1
SATA cable(s) x 4
UltraDMA 133/100/66 cable(s) x 1
User manual x 1
NOTE: specifications are not complete
ASUS M2N-E CPU compatibility list
- This CPU may or may not be supported by the motherboard.
Data source:
M - anufacturer's official CPU support list.
V - Posted by a isitor.
Support status icons:
- The CPU may be supported. Please check the source of this record to see whether it was posted by a visitor, or was created based on chipset support list.- The processor is supported.
To determine part numbers for the ASUS M2N-E motherboard we used best guess approach based on CPU model, frequency and features. In some cases our guess may be incorrect or incomplete. Please always verify part numbers before committing to buying the CPU.
Share this article
Related Posts