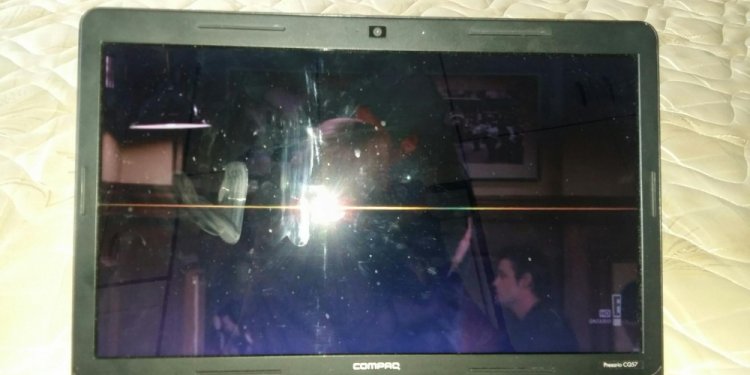 Are Compaq Laptops good

Compaq CQ58 review
Intel isn't the only game in town when it comes to processors, and there are several manufacturers who produce low-cost AMD-based laptops that they tend to sell through specific high street stores or online retailers such as Saveonlaptops. At just £239.97, the Compaq CQ58 is one of the most affordable budget laptops running Windows 8 we've come across. It's not, of course, the fastest or most stylish laptop we've ever seen, but it'll do the trick for checking your email or doing some web browsing in a coffee shop.
The black plastic casing does have a rather cheap and cheerful feel to it, and the keyboard tends to rattle a bit when you're typing. However, it does feel sturdy enough to cope with the occasional bump in a backpack and the keyboard is firm enough to let you type at speed in Microsoft Word, even if it does get a bit loud at times. Our one real concern about the build quality is the tray of the internal optical drive, which seems extremely flimsy when it pops out from the side of the machine.
Compaq CQ85: budget laptop gets the basics right
But, for the most part, the CQ58 gets the basics right. The 15.6-inch display provides 1366x768 resolution with a bright, clear image. The vertical viewing angle is a little limited, and if you're viewing full-screen video then you may need to tilt the screen occasionally in order to improve visibility, but it's not bad enough to be annoying, and it's not a problem when you're simply browsing web pages in Internet Explorer.
The speakers, likewise, are fairly basic, producing a rather thin, tinny sound when playing music, but they're adequate for watching lolcat videos on YouTube, and there's a headphone socket if you want to listen to some decent music. And one advantage of the lightweight plastic casing is that the CQ58 only weighs 2.3Kg, which is below average for a 15-inch laptop with a built-in DVD drive.
Performance is fairly modest, though. The AMD processor used here is an E1-1200 running at 1.4GHz, which produces a score of just 1094 when running the PCMark 7 benchmark. And, with just 2GB of memory and 3200GB hard disk, it's safe to assume that the CQ58 is not going to be a good choice for gaming or video editing. It definitely feels a bit sluggish when opening multiple applications but – to be fair – it's still adequate for web browsing and running Microsoft Office, and there's a 4GB option available that costs just £20 extra if you think you'll need it.
Battery life was also quite respectable, providing just under five hours (285 mins) of streaming video, which makes it one of the longer-lasting laptops in this price category. See also: best budget laptop.
Compaq CQ58: Specs
1.4GHz AMD E1-1200
Radeon HD 7310
15.6-inch glossy, 1366x768, LCD
Windows 8 (64-bit)
320GB HDD (5400rpm)
2GB DDR3
10/100
8X DVD±RW
HDMI, VGA
802.11b/g/n
Bluetooth 4.0
720p
Built-in mic, 3.5mm line-in
3.5mm line-out (headphone)
3x USB 2.0
SD/SDHC/MMC
95x45mm, two-button
65W
47Wh, Lithium-Ion, removable
376x247x33mm
2.3Kg
1yr, RTB
OUR VERDICT
It may be a bit slow, but the CQ58 will get you online for several hours at a time, and let you run Microsoft Office for less than £250.00. We'd recommend stepping up to the 4GB model if you can afford it, but the CQ58 definitely represents good value for money if you're on a really tight budget.
Tags:
Retailer
Price
Delivery

Price comparision from , and manufacturers
Share this article
Related Posts