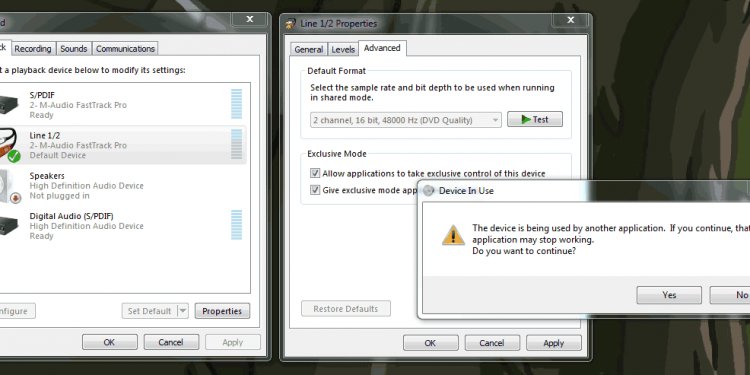 Sound card software free Download
The PC based Sound card Oscilloscope receives its data from the Sound card with 44.1kHz and 16 Bit resolution. The data source can be selected in the Windows mixer (Microphone, Line-In or Wave). The frequency range depends on the sound card, but 20-20000Hz should be possible with all modern cards. The low frequency end is limited by the AC coupling of the line-in signal. Be aware, that most microphone inputs are only mono.
The oscilloscope contains in addition a signal generator for 2 channels for Sine, Square, Triangular and Sawtooth wave forms in the frequency range from 0 to 20kHz. These signals are available at the speaker output of the sound card. These can be fed back to the oscilloscope in order to generate Lissajous figures in the x-y mode.
Main Features :
- Trigger modes: off, automatic, normal and single shot
- Trigger level can be set with the mouse
- The signals of the two channels can be added, subtracted and multiplied
- x-y mode
- Frequency analysis (Fourier spectrum)
- Waterfall diagram (frequency spectrum as function of time)
- Frequency filter: low-, high- and band-pass
- Cursors to measure amplitude, time and frequency in the main window
- Audio Recorder to save data to a wave file
Share this article
Related Posts