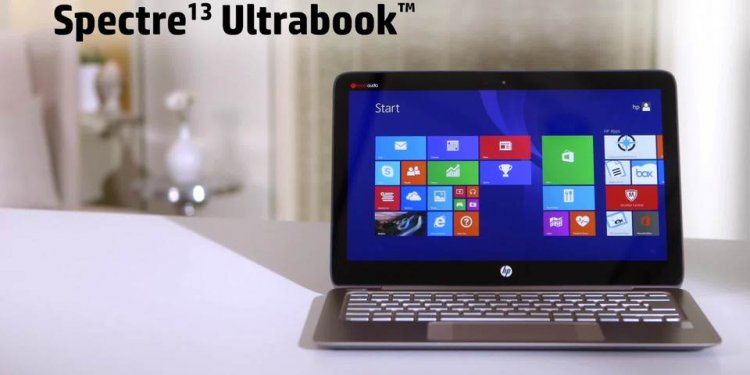 Hewlett Packard Notebook Computer
Hewlett Packard is one of the world's premier computer manufacturers. It produces a wide range of laptops that are suitable for such diverse applications as school projects, gaming and office work. These laptops utilize premium components to deliver reliable performance.
What to Look for in an HP Laptop
One of the most commonly referenced indexes of system performance is the processor speed. Higher speeds indicate that a CPU completes its tasks more quickly. Look for dual-core or quad-core processors, which allow the system to work on separate orders simultaneously. RAM is an indication of how well the computer can handle multitasking. More RAM is essential for gaming and graphic or video design processes. A dedicated video card greatly relieves the strain of rendering complex visual effects from the CPU and prevents slowdown during resource-intensive periods.
For users who need more durability, HP manufactures some models with metal casings, which absorb the shock of impact more readily than plastic bodies. Users who spend more time working away from an electrical power source, such as students who use their computers to take notes during class, should make sure to consider the device's battery life. Various networks utilize different Wi-Fi connection protocols, such as 802.11a or 802.11g, so users who already have a router setup should check that the laptop is compatible with their current settings.
Do More with Less
HP produces a line of convertible laptops, which users can rotate so the keyboard is bent around the back of the display and then use as a tablet. Detachable models are much the same but feature keyboards that users can remove and leave at home. These types of devices have thinner profiles to provide a more sleek appearance and to make them easier to carry than a traditional laptop. These hybrid laptops run Windows, so they're compatible with the same software as virtually any other laptop or desktop. They also have solid-state memory, which uses no moving parts and thus allows for faster data writing and retrieval than a traditional hard drive.
Enjoy Premium Features
HP's higher-end systems sport innovative features for user convenience and durability. Gorilla Glass screens resist cracking and shattering to extend the system's functional lifespan. Laptops with piston hinges can fold almost flat for a sleek look, and they hold up well even after repeated opening and closing. Hyperbaric cooling designs vent hot air quickly to prevent overheating. At the same time, they draw cooler air in over the CPU for greater efficiency. IPS displays offer wide viewing angles so users can sit more comfortably while they work or play. HP makes designer bags and other accessories to create an attractive complement to these premium systems.
Staples stocks a large selection of laptops, from the HP Pavilion to convertible tablets or premium designer systems. The computers are available at several price points, so home and business users with almost any budget can find something to work with. Check the features of these laptops today to find the one that's right for you.
See also:
Share this article
Related Posts