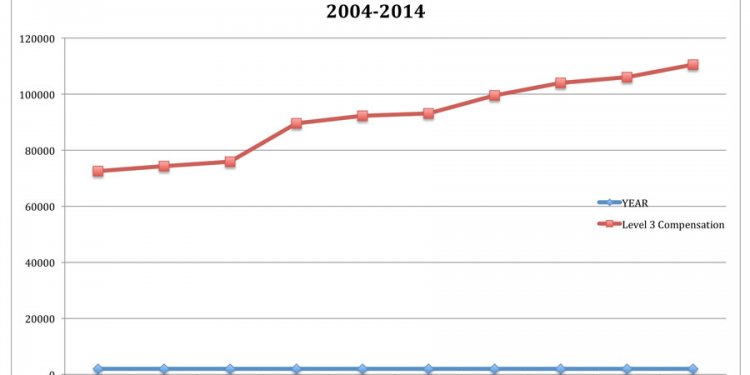 Computer Technician Salary
Name: Mike Petry
Job Title: Computer Technician
Where: Southern California
Employer: Pacific Boat Trailers/Self
Years of Experience: 23
Education: Some College / Self Taught (A+ Cert)
Salary: See PayScale's Research Center for the average salary for a computer technician
For those interested in a computer technician career, the job outlook for computer technicians (and other techies) seems bright. A computer technician's starting salary will vary depending on many factors, including location, experience, and certifications earned. However, regardless of starting salary, a computer technician career offers high growth potential. With that in mind, we recently spoke to computer technician Mike Petry about the average salary for a computer technician, the job description of a computer technician, a computer technician starting salary, and computer technician qualifications.
In addition to all his "teching, " Mike also writes a blog about his called "CRS-Caffeinated and Requiring Sugar" at fine12.blogspot.com. If you're wondering about computer technician starting salaries, the average salary for computer technician professionals, or how to embark on a computer technician career, don't miss this interview with a self-made pro.
Job Description of a Computer Technician:
As a computer technician, I deal with all manner of computer problems: software installations and removal, hardware upgrades and initial computer set-up. I also deal with network set-up, configuration and security. I am a bit like a mobile help desk or part-time tech support for many different clients, both home users and small businesses.
What were your steps toward a computer technician career?
I did not follow a typical path to a computer technician career. I first began working with computers in school in 1984. Once out of school, my first career found me working in the aviation industry as a painter for vintage aircraft restorations. I then wanted to move into the computer industry, but found no openings for a self-taught, non-certified technician.
I went and bought a study guide for the Comptia A+ certification, learned the correct terms for all the parts and procedures that I had worked with for years, and passed the test easily. It was then that I found out that A+ certified technicians make less then aircraft painters. I continued to work on computers for friends and family, as well as my own, but a career change was not looking likely.
Share this article
Related Posts