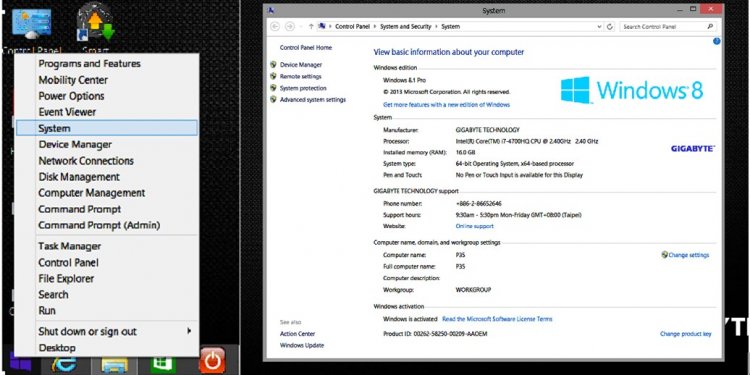 USB Update for Windows 7
Plug in the device and wait 5 seconds. If the device is not recognized, unplug it and go to the next step.
Click Start , and then type Device Manager into the Search field.
Double-click Universal Serial Bus Controllers to expand the list.
Double-click a USB Root Hub, click the Power tab, and then click Power Properties (if it is shown).
Devices that are attached to the hub are shown, as well as the power that they require. If the total displayed power is over 500 mA, remove the devices and use a powered hub.
Figure : USB Root Hub Power Properties window showing two devices using 198 of 500 mA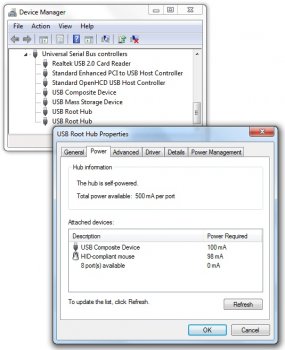 Continue looking at the power properties of each USB hub. If the total Power Required exceeds the Total power available for the hub, then remove a device on that hub to lower the Power Required number.
Remove high-speed USB cables that are over three meters in length and use high-speed cables that are shorter than three meters.
Only use high-speed cables shorter than three meters in length with high-speed USB devices (Multifunction devices, scanners, and cameras).
If the USB device is connected to a USB port on a keyboard, unplug it and plug it into a USB port on the computer or into a powered hub.
There may be an issue with the USB port. Try plugging into a different USB port. If the USB device displays in Device Manager after plugging the cable into a different port, then uninstall and reinstall the USB device software driver.
Share this article
Related Posts