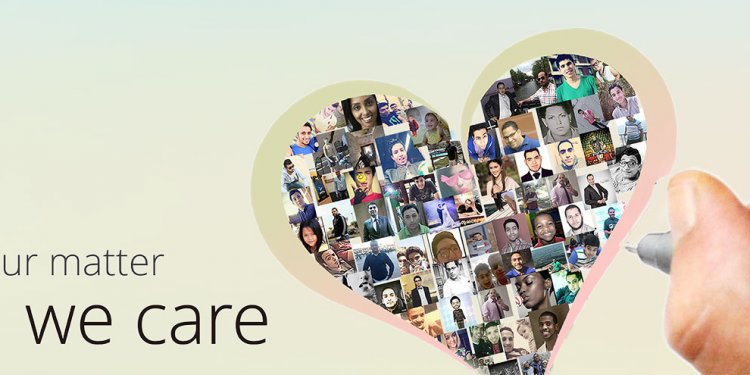 Support section for drivers software
What is Bluetooth?

Bluetooth wireless technology is an international open standard for allowing intelligent devices to communicate with each other over short range wireless links. It allows any sort of electronic equipment - from computers and cell phones to keyboards and headphones - to make its own connections, without wires, cables or any direct action from a user.

A distinctive advantage for Bluetooth wireless technology is its low power consumption, enabling extended operation for battery powered devices like cell phones, personal digital assistants, and web tablets.

Is it hardware, software or both?

Bluetooth wireless technology includes both hardware and software components. The hardware consists of a Bluetooth module or chipset, which is comprised of a Bluetooth radio (transceiver) and baseband or a single-chip that contains both. Another part of the hardware is the antenna. The radio transmits and receives information via the antenna and the air interface. The chip also contains a digital signal microprocessor, which is part of the baseband. The key functions of the baseband are piconet and device control - for example, connection creation, frequency-hopping sequence selection and timing, modes of operation like power control and secure operation, and medium access functions like polling, packet types, packet processing and link types (voice, data, etc.).

The software consists of the protocol stack. Broadcom offers Widcomm® Bluetooth protocol software for embedded systems (BTE), Windows (BTW), and Windows-CE (BTW-CE). All Widcomm software provides simple integration, powerful diagnostics and the shortest possible time to market.

Is it primarily a cable-replacement technology?

Bluetooth is primarily a cable replacement technology, enabling users to connect to a wide range of computing and telecommunications devices without using cables.

Can Bluetooth wireless technology be used for applications other than cable replacement?

The real magic of Bluetooth wireless technology lies in the concept of a Personal Area Network (PAN) and ad hoc connectivity. Through the Discovery Service, PAN devices are capable of spontaneously joining into a network as they approach each other. This occurs only while the devices are in close proximity: the devices leave the network as they are removed from proximity. The opportunity for automatic, unconscious connections between mobile devices provides new freedom for end-users.

How does Bluetooth wireless technology compare to IEEE 802.11?

802.11 offers features that are complementary to Bluetooth wireless technology - such as greater bandwidth and greater range. But these same features are also limiting for 802.11 because the technology is a poor choice for small devices with limited battery power.

Do Bluetooth wireless technology and IEEE 802.11 interfere with each other?

Bluetooth wireless technology and 802.11b/g both use the 2.4 GHz ISM (Industrial, Scientific, Medical) unlicensed spectrum, and in some configurations can interfere with each other. If the Bluetooth and 802.11b/g antennas are more than 3 meters apart, however, interface in minimal. Co-existence schemes such as adaptive frequency hopping have been implemented to address potential interference issues and Broadcom has introduced its InConcert® coexistence technology, which mitigates interference problems.

What is the range for a Bluetooth device?

Depending on the specification of the device, Bluetooth wireless technology works within a 30- to 300-foot radius.

What is the usable data rate?

The raw (over-the-air) data rate is 1 megabit/second. If two devices are talking to each other in an optimal manner, the channel will support 700 kilobits/second in one direction with a reverse channel of over 50 kilobits simultaneously. Bandwidth allocation is very flexible, and completely under the control of the device which establishes the connection.

How does Bluetooth wireless technology handle security issues?

Security is a critical issue in any wireless system Bluetooth provides several components that ensure secure wireless connections. First, at the highest level, the application itself can provide authentication and encryption, and is used in the most critical applications. Second, the Bluetooth specification provides for authentication and flexible encryption at the baseband level. The third level of security is based on the transmitter characteristics of low power and frequency hopping, which helps deter casual eavesdroppers.

Who developed the Bluetooth standard?

Bluetooth wireless technology is different from historical wireless standards in that it is an open standard that is consistent worldwide. The Bluetooth Special Interest Group (SIG), comprised of leaders in the telecommunications, computing, and network industries, is driving development of the technology and bringing it to market. The Bluetooth SIG includes promoter companies 3Com, Ericsson, IBM, Intel, Lucent, Microsoft, Motorola, Nokia and Toshiba, and more than 2000 adopter companies.

The goal of the SIG is to promote the standard, ensure interoperability, define the radio characteristics, link protocols and profiles, and provide free access to the Bluetooth standard. The benefits to producers include standardized connectivity and protocols, opportunities for product enhancement and differentiation, and reduced interoperability concerns.

Broadcom is an associate member of the Bluetooth SIG and participates in various Bluetooth SIG working groups.

What are some of the elements of the Bluetooth standard?

The Bluetooth standard outlines specifications for the following:

Hardware: radio, baseband controller, other components
Software: link controller stack, host controller interface, host drivers
Qualification: protocols, testing services, review and certification

What is Bluetooth product qualification?

Product qualification is a way to ensure that Bluetooth products really do work together and a forum for demonstrating that a company's product complies with the Bluetooth specifications (per the Adopters Agreement). The qualification process involves protocol conformance tests, profile interoperability tests, compliance declarations and documentation reviews as described in the Bluetooth Qualification Program Reference Document (PRD). The PRD defines the specific test standards and criteria that must be met by hardware manufacturers and software developers in order to receive qualification.

What are the criteria for interoperability?

Interoperability means plug and play operation with full compatibility among products from different manufacturers...
Share this article
Related Posts