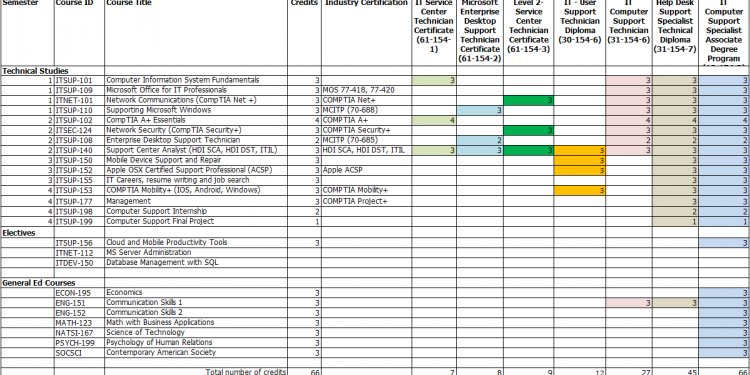 It Computer Support Specialist Salary
A computer support specialist helps users that are having problems with software, computers, printers, scanners, and other computer components. They generally assist companies or provide in-house support but some also provide support to external individuals as well. The computer support specialist may provide help over the phone, through chat, via email, and/or in person. Their typical duties include supporting common business and productivity software, as well as assisting callers with requests for information and repair and support requests. They also answer recommend changes or updates in programming and training as needed. Additionally, computer support specialists develop and help maintain required technical documentation.
Computer support specialists generally work full time, but they may work a variety of shifts - including nights and weekends - depending on the requirements of their organization and position. Requirements for this job often depend on the employer. Generally, the individual must be knowledge about relevant computer software and hardware; some organizations require a bachelor's degree in a relevant field as well. Skills needed for this position include strong communication, presentation, critical thinking, and problem solving skills.
There are advancement opportunities within this field. Computer support specialists may be promoted into positions that allow them to help improve future products. Those working for software and hardware companies may eventually become software developers and network computer systems administrators.
Computer Support Specialist Tasks
Install and configure all required software in accordance to the predefined hardware deployment schedule.
Assist with developing desktop training documentation.
Perform backups and restores for end user PCs on a routine basis.
Maintain hardware and software inventory database.
Share this article
Related Posts