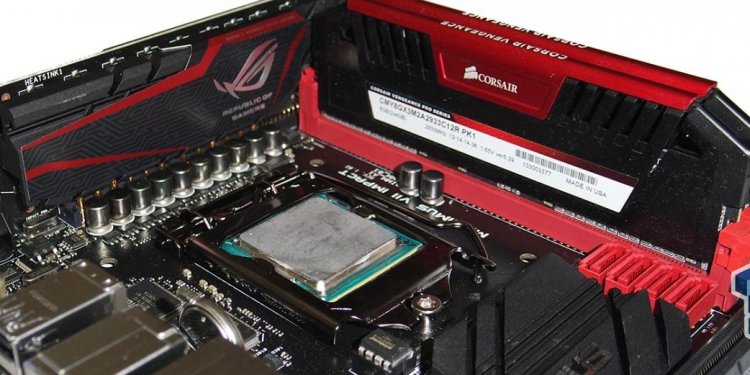 Asus detect motherboard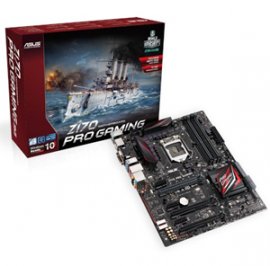 ASUS Z170 PRO GAMING Motherboard
High-value, feature-packed, performance-optimized Z170 ATX board
LGA1151 socket for 6th Gen Intel® Core™ Desktop Processors
Dual DDR4 3400 (OC) support
PRO Clock technology, 5-Way Optimization and 2nd-generation T-Topology: Easy and stable overclocking
SupremeFX: Flawless audio that makes you part of the game
Intel Gigabit Ethernet, LANGuard & GameFirst III: Top-speed protected networking
RAMCache: Speed up your game loads
USB 3.1 Type A/C & M.2: Ultra-speedy transfers for faster gaming
Gamer's Guardian: Highly-durable components and smart DIY features
Sonic Radar ll: Scan and detect your enemies to dominate
1. Intel LGA 1151
2. PS2
3. DisplayPort, HDMI, VGA, DVI
4. USB 3.1 Type-A + Type-C
6 x USB 3.0 (2@board; 4@rear)
8 x USB 2.0 (6@board; 2@rear)

5. Intel® Ethernet
GameFirst III
LANGuard
6. 2 x PCIe 3.0 x16 slots
(Supports SLI/CFX)
1 x PCIe 3.0 x16 slot
(@ x4 mode)
3 x PCIe 3.0 x1 slots
7. SupremeFX
SupremeFX Shielding
Premium Audio Caps
Headphone AMP
SupremeFX LED lighting

8. DDR4 3400MHz (O.C.)
4 DIMM, dual-channel
Support XMP
10. PRO Clock
11. 1 x SATA Express
(compatible with 2 x SATA 6.0 Gb/s ports)
4 x SATA 6Gb/s
12. M.2 Socket 3
PCIe x4 mode (Gen 3.0)

13. EXT_FAN
Support Fan extension card
14. ROG_EXT
Support Front Base
FLAWLESS AUDIO THAT MAKES YOU PART OF THE GAME!
SupremeFX audio technology achieves near-lossless audio quality and has multiple light effects to illuminate the exclusive red-line shielding, plus Sonic Radar II technology to locate battlefield enemies before they spot you!
SupremeFX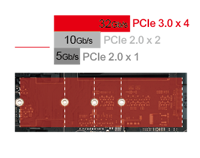 Shielded audio, superior sound
The ASUS-exclusive technology that produces near-lossless audio quality with a remarkable signal-to-noise ratio (SNR) of 115dB, so you enjoy every sound detail.
Illuminated red line shielding
Banish analog interference and enjoy eye-catching, customizable lighting effects.
EMI cover
Effective shielding against electromagnetic interference preserves
300O-headphone amplifier
Drive some of the very best headphones available for exceptional gaming-audio and music-listening experiences.
Premium Nichicon® audio capacitors
Fine-quality Japanese-made components that produce a warmer, natural sound.
Sonic Radar II
Scan and detect to dominate!
Sonic Radar II displays a stealthy overlay that shows what your opponents and teammates are up to on the battlefield, all managed via a simple control panel and customizable game list. See the direction and origin of key in-game sounds, and practice your enemy-pinpointing skill, plus exclusive Audio Enhancement technology clarifies every last blast.
TOP-SPEED PROTECTED NETWORKING
Loaded with the best networking tech, including high-speed Intel® Gigabit Ethernet and ASUS-exclusive LANGuard and GameFirst III, your connections are faster and safer to stay ahead of the pack!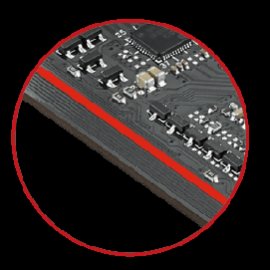 Intel Gigabit Ethernet
More throughput, less CPU usage and great gaming experiences
Featuring the very latest Intel Ethernet (I219-V) for faster, smoother gaming — always. Intel's LAN has the serious double advantage of reducing CPU overhead and offering exceptionally high TCP and UDP throughput. This significantly reduces the processor's workload, so there's more power for your game and your gameplay.
LANGuard
Pumped-up throughput. Best surge protection
Signal-coupling technology and premium surface-mounting ensure a more reliable connection and better throughput, plus electrostatically-guarded and surge-protected components (ESD Guards) for 1.9X-greater tolerance to static electricity and 2.5X-greater protection (up to 15KV) against surges.
GameFirst III
Banish lag, play smooth
Exclusive GameFirst III prioritizes game-related packets and allocates more bandwidth to games, eliminating laggy gameplay, streaming stutters and file-sharing slowdown — so you'll always be the frontrunner. Choose from Optimization, Game, Media Streaming or File Sharing presets and watch your network fly!
PERFORMANCE LEVEL UP
Packed with ASUS-exclusive Pro Clock technology, second-generation ASUS T-Topology, AI Suite 3 and RAM Cache to unleash the full potential of your gaming performance.
Go Faster with PRO Clock technology
A dedicated base-clock (BCLK) generator designed for 6th-generation Intel® processors that extends overclocked base clock frequencies up to 400MHz*. This custom solution works in tandem with the ASUS TurboV Processing Unit (TPU), to enhance voltage and base-clock overclocking control — providing an exciting new way to boost performance to extreme heights.
Advantages of ASUS Pro Clock:
Reduced boot up time
Lower jitter under extreme conditions for higher overclocks
Increased stability under heavy overclocking
* BCLK overclocking range will vary according to CPU capabilities, cooling, motherboard support and tuning options.
DDR4 overclocking strength in numbers
Second-generation ASUS T-Topology enables DDR4 memory overclocking to reach new heights: over DDR4-3400MHz with all memory slots populated. Featuring a customized trace layout for reduced crosstalk and coupling noise, our second-generation T-Topology ensures time-aligned signal transfer for improved memory stability and compatibility.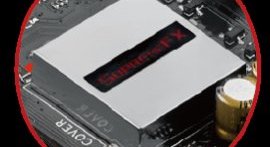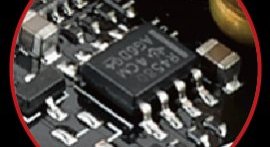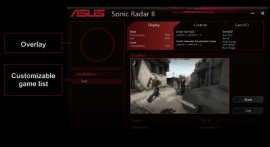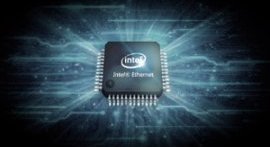 Share this article
Related Posts