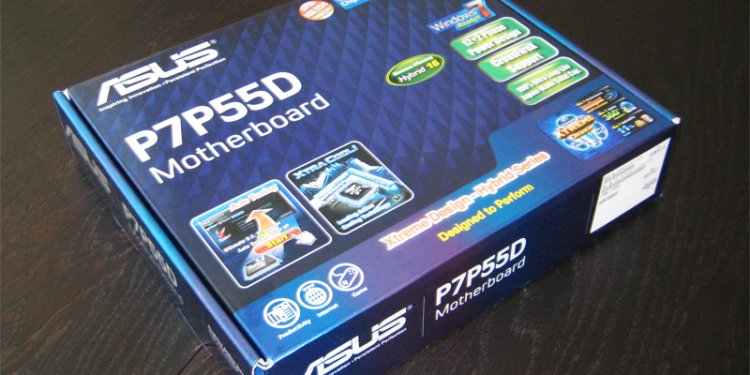 Hardware updates
Over the next two hours, the tech giant unveiled a bevy of updated software. Somewhat shockingly, they announced no new hardware, ending with a reminder about just how much they're encrypting all of our information, a nod to their recent run-in with the FBI over one of the San Bernardino terrorist's encrypted iPhones.
Traditionally tight-fisted control freaks, Apple threw the doors to the kingdom open this year, allowing developers access to Maps, Messages, and even hallowed ground like Siri.
Amongst the other announcements were things like Artificial Intelligence-aided photo recognition, greatly enhanced home controls, Siri everywhere, and, importantly, a greatly enriched Messages app with mutant emojis and animated effects.
With the sheer amount of information these devices are gathering and processing, and the growing dependence we all have on them, it's apparent that the Singularity is inching ever closer.
Starts with watch OS. "Instant response." No more lag time in opening and updating apps, a seven-time speed increase, using background update. No word on how this will drain battery.
Adding a customizable dock to hold frequently used apps, they've also brought on Scribble, which will allow wearers to draw letters with their fingers and have them translated into typed text. Built in will also now be a "I've fallen and I can't get up" setting, which allows users to press and hold a button to automatically call 911, alert emergency contacts, and display medical information.
Other updates include new faces, activity tracking features such as sharing heartrate, and functionality for wheel chair users. There's even the chance to send smack talk to competitors, who can regain their composure by using the new, calming Breathe app.
New apps are the talk of the town, particularly Sling, with live cable TV broadcasting. More exciting, your iPhone can now work as a touch remote, including Siri and arm waving game control via the accelerometer. There are also improvements to Siri, and, rather excitingly for anyone who's ever sat through the process of re-authenticating apps over and over, single sign on.
Renaming it to Mac OS, but do not despair, the new rendition is still also named for one of California's natural wonders, Sierra.
What's new? Now Apple Watch wearers won't have to type passwords to log in, no doubt handy as they employ the new cross platform cut and paste while watching the picture-in-picture video feature. Now when you copy text or a pic on your iPhone, you can paste it on your desktop, and movies can be playing unobtrusively in the corner of the screen while you do, well, whatever it is you do. Just think of the possibilities!
iCloud has also been expanded to share files between devices and to make room for more disk space, but automatically shunting old or infrequently used files to the cloud. Apple Pay is debuting for desktops, so that now those late night drunken web shopping binges have even fewer obstacles, like figuring out where you left your wallet.
Thank You!
You are now subscribed to the Daily Digest and Cheat Sheet. We will not share your email with anyone for any reason
Oh, and just in case you were sick of yelling at your computer without a response, guess what? Siri has arrived! Ready to surf the web, make bad puns, perform impressively complex search queries, send messages, and play music on demand, among other things.
There's a new lock screen! Not only that, but now when you pick up your phone, it will come to life, showing you all of the notifications demanding your attention. Apple Music is added to the swipe-up control screen, and the camera is now available immediately by swiping right from the lock screen.
In somewhat bigger news, Siri will now be open to developers, meaning she'll be able to work with non-Apple developed apps in ways she never could before, including messaging in apps like Slack and getting cars in Uber and Lyft, and VoIP calling. You can even send money to friends via various apps.
Next up, Photos gets a facelift. Now you can search by geolocation, seeing them on a map, and Big Brother-like face recognition, which will shunt familiar faces to their own folders. Under the new "Memories" tab, scene-searching is coming too, with 11 billion computations per photo to organize them better, and, coupling with "advanced AI, " the ability to discern different trips or pics taken in similar settings like "on the mountain" or "in the water." Using this, your iPhone now culls through all your pics and curates slideshows of only the most enticing images from certain scenes, faces, or locations, which is both cool and, frankly, a little chilling.
Maps gets a makeover, becoming more informational and learning to predict iPhone owner's behavioral patterns to provide the best, custom-tailored information. It will also now offer the ability to avoid traffic and find gas and restaurants in transit. Opening Maps up to developers, now you can use Maps to sync with Uber or Lyft, among many others.
Music gets a much anticipated redesign. Smoother, cleaner, and with easier functionality, this should be a relief to the 15 million paid subscribers the app racked up in just its first year. As a very cool add, users can now swipe to see lyrics for all their ITunes music. Curated playlists will be added, and there's new on demand search ability to Apple Radio shows.
Apple News is also updated. With over two thousand publishers and 60 million monthly users, the app gets a redesign, showcasing trending, top stories, followed topics, and, in keeping with the big brother theme, predictive new topics they think you'll like. Also introduces Subscriptions, so that you can read entire favorite magazines, such as National Geographic, right inside the app.
Home Kit has new categories, such as doorbells and cameras. With a new app called, err, Home, you can monitor all of your smart accessories from anywhere in the world, dimming lights and changing temperatures, a sure fire way to really mess with your dog or babysitter. Coupled with Siri, you can even do things like say "good morning, " and have the lights come on and coffee start brewing.
The phone itself gets some improvements, with phone spam ID and transcribed voicemail. VoIP apps can now be integrated into the lock screen just like a regular phone call. And you can't improve the phone without improving messages, right? Now there's hyperlinks with previews, improved camera interpolation, and, perhaps the most important of all, emojis will now be three times bigger, with predictive text supporting them, perfectly paired to Apple's new enhanced word bubbles, which can be bigger, smaller, and even secret. Oh, and of course now you can use Apple pay over Messages.
Share this article
Related Posts