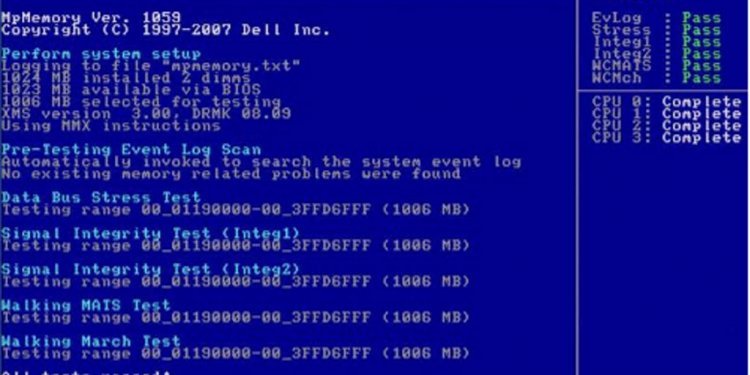 Dell Diagnostics
The Dell Medical School is launching a new initiative that creatively combines different skill sets used in the examination of patients — and the school recruited a national leader to guide its creation.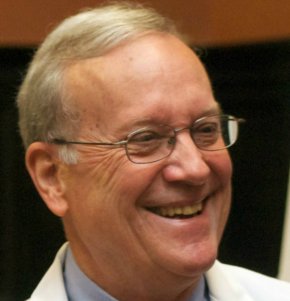 R. Nick Bryan, M.D. is the new director of diagnostics for the Dell Medical School at The University of Texas at Austin. He will oversee diagnostic activities for Dell Medical School, encompassing the traditional departments of radiology, pathology and laboratory medicine. Doing so will merge key components of diagnostic examinations that determine the health status of patients. Dell Med's innovative approach will help ensure that these skills are taught and used in a more integrated way.
"Diagnostics should focus on patients, not physicians, " Bryan said. "People don't care about the practice of radiology or pathology in a vacuum — they care about doctors using all of their skills to make the best determination of a person's health. I'm excited to join an institution that teaches doctors to approach diagnostics in this person-centered way."
Bryan comes to Austin from the University of Pennsylvania School of Medicine, where he served as Eugene P. Pendergrass Professor and Chair of Radiology. A nationally known leader, thinker and innovator in the field, he also is past president of the Radiological Society of North America, the American Society of Neuroradiology, and the American Society of Head and Neck Radiology.
This unique approach also will serve Dell Med's focus on health informatics, training doctors to use data and technology in ways that cross over all areas of diagnostics and revealing new ways to evaluate and improve health, said Clay Johnston, M.D., Ph.D. and inaugural dean of the Dell Medical School.
"We won't get far in revolutionizing the way people get and stay healthy if we don't start by taking a new look at diagnosis, " said Johnston. "For decades, Nick has been a national leader in finding new ways to approach this ancient task of diagnosis. He'll play a key role in our effort to focus on health rather than medicine."
Bryan previously served at the Johns Hopkins University School of Medicine, where he was professor of radiology and neurosurgery, director of the Neuroradiology Division and vice chairman of the Department of Radiology. He spent much of his childhood in Texas and earned degrees at the University of Texas Medical Branch in Galveston. He previously was director of neuroradiology at Methodist Hospital in Houston and professor of radiology at Baylor College of Medicine.
Edward Weir, M.D., president of Clinical Pathology Associates (CPA), and Deborah Alsante, the chief operating officer of the group — the longest established anatomic and clinical pathology group in Central Texas — are collaborating with Bryan in the development of Dell Med's new diagnostics activities.
"Nick Bryan stands for professional excellence, competence, adherence to the highest community standards, sensible stewardship of resources, honest and compassionate communication, availability and a unique ability to execute and move ideas to reality, " Clinical Pathology Associates said in a statement. "It is an honor and a privilege for CPA to work with Nick Bryan — a true 'Healthcare Rock Star' and industry leader. Dell Med's combination of radiology, clinical labs and pathology is definitely futuristic and visionary."
Dr. Andrew Reifsnyder, M.D., executive vice president of the Austin Radiological Association (ARA), which has served Central Texans since 1954 and is the region's largest provider of radiological services, said he and the group are looking forward to working closely with the Dell Medical School, in part to create a radiology residency in the near future.
"Physicians in the ARA practice are very pleased and excited at this announcement, " Reifsnyder said. "Several of our physicians have worked or trained with Dr. Bryan, and we have the highest opinion of him and his ability to create a cutting-edge, integrated diagnostic system that will serve patients."
Share this article
Related Posts