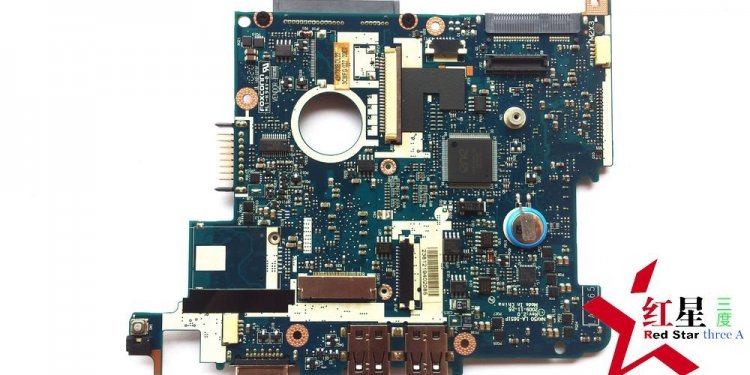 Acer Aspire motherboard manual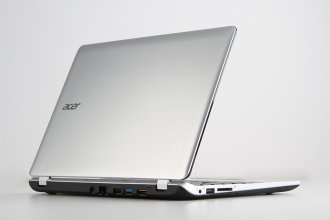 In this guide, I'll explain how to disassemble Acer Aspire E11 E3-111 to remove and replace the battery, hard drive, WALN, RAM, heat sink and motherboard. Refer to this guide, you can upgrade, repair your Aspire E3-111.
Step 1: Remove the bottom case.
Remove all screws from the bottom case.
Pry up and remove the bottom case.
Under the case, you can get access to the battery, hard drive, speakers and wireless card.
The bottom case has been removed, but we do not find the cooling fan.
Step 2: Remove the battery.
The Acer Aspire E11 E3-111 using a 11.4v, 2640mah, 30wh Li-ion battery. Acer part number: AC13C34.
Disconnect the battery connector from motherboard and remove two screws securing the battery.
The battery has been removed.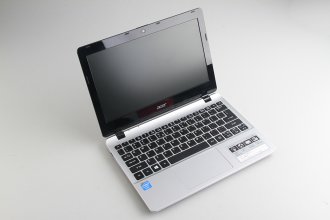 Step 3: Remove the hard drive.
Remove the hard drive.
Acer Aspire E3-111 with a Seagate 500GB 5400RPM momentus think hard drive.
Step 4: Remove the wireless card.
Disconnect two antenna cables and remove one screw securing the wireless card. You can remove the wireless card.
Qualcomm atheros QCWB335 Wireless LAN
Step 5: Remove the motherboard.
Disconnect four cables from motherboard and remove three screws securing the motherboard.
LCD cable
Keyboard cable
Touchpad cable
Speakers cable
Acer Aspire E11 E3-111's palm rest, replace the keyboard is not very easy, you must disassemble the whole laptop.
Acer Aspire E3-111 motherboard
On the other side of the motherboard, you can find the RAM, heat sink, but no cooling fan. The heat sink is very large.
Step 6: Remove the RAM.
Acer Aspire E11 E3-111 comes with a Kingston 4GB DDR3L 1600MHz RAM.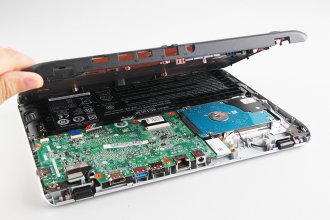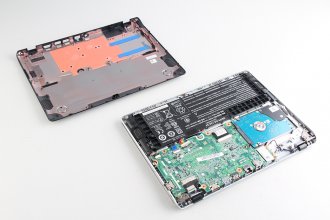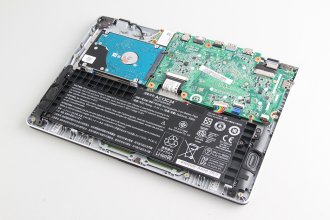 Share this article
Related Posts