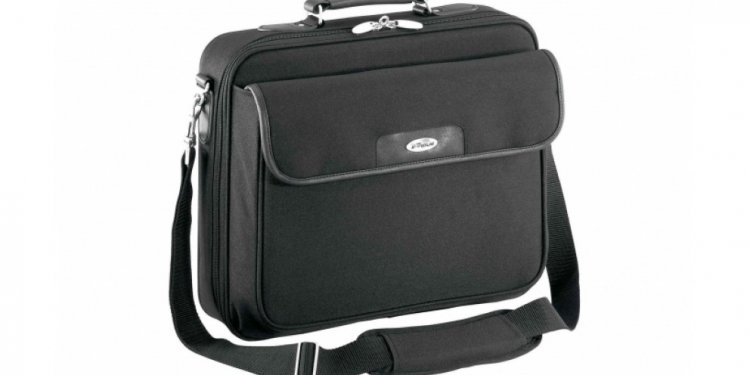 Laptop Accessories Australia
You can buy all your notebook accessories right here at Techbuy Australia. We have a wide range of notebook accessories for you to personalize and upgrade your notebook. Get the best accessories to keep your notebook performing at its best with our selection of notebook accessories such as batteries for longer staying power, carry bags of all sizes to fit and protect your favourite notebook, chargers and adapters, cooling accessories for your notebook, docking stations and port replicators to give you maximum interconnectivity with other laptop gadgets and accessories, notebook security accessories to prevent theft, and Backpacks so you can transfer and have your notebook and all you gadgets and accessories with you wherever you go.
How much is a Notebook Accessory?
The price of notebook accessories varies from brand to brand and to the specific category of accessories, and we have all available for you in affordable prices. You can get notebook accessories of all kinds from various brands to suit your budget. You can buy notebook accessories for as low as $15 for cases, and as high as $300 for some brands.
When do I need to replace my Notebook Accessories?
When you would need to replace your notebook accessories will depend on the wear and tear that your accessories will experience during its lifetime. Notebook accessories are not designed to last forever, and depending on working conditions, some may last longer than others. With a little care, notebooks will last long enough to be worth the price you paid for them, not to mention keeping your notebook performing at its peak and protecting it from bumps and scratches.
Who makes a good Notebook Accessory?
Acer, Fujitsu, Asus, HP, Lenovo, and most notebook makers have notebook accessories for their products. You can also get additional notebook accessories from top brands like 3M for Privacy Filters; Kensington and Targus for cable and combination locks; Zalman, ThermalTake, DeepCool, CoolerMaster, Belkin, and Targus for cooling systems to keep your laptop cool even under the most demanding tasks; Toffee, Targus, Incipio and enki for leather cases, shells, covers, sleeves, satchels an tote bags; STM for all your notebook backpack needs. Techbuy Australia carries a wide range of notebook accessories, gadgets, and products so you can the best experience out of your favourite and trusty notebook.
Who sells Notebook Accessories?
Techbuy Australia sells all the notebook accessories you need for your notebooks. We have a wide selection of notebook accessories from top brands such as the top brands in notebooks like ASUS, Acer, Lenovo, Fujitsu, HP, Sony, as well as notebook accessories from other companies like ThermalTake, CoolMaster, 3M, Kensington, Belkin, DeepCool, Targus, 3M, and many others. We sell notebook accessories such as cases and covers for all notebook sizes, screen protectors, security locks and cables, adapters, cooling systems, keyboard skin, and many other accessories so you can jazz up your notebook's look and performance for a more productive mobile pc experience.
What type of Notebook Accessories do I need?
The type of notebook accessories you need is all that you can get to keep your laptop safe, secure, and always ready when you need it. You can get screen protectors to keep your screen safe from accidental scratches, privacy filters against onlookers, batteries for extra power at hand, cooling systems to keep the heat under control, locks and security cables to prevent theft, hubs and port replicators to extend your interconnectivity, cases and covers to keep your notebook free from scratches and backups so you can carry your notebook and everything you need to live a safe and productive mobile life. Whatever the accessories you need, Techbuy Australia have them available and affordable just for you.
What do I need to upgrade Notebook Accessories?
Most notebook accessories are designed for a specific purpose to keep your notebook safe, secure and in top performance, and are also mostly self-contained functional accessories. So what you would need to upgrade them is to get better and newer versions of these accessories. Notebook Accessories like Screen protectors, cases and covers, even hard shells will serve their purpose after enduring wear and tear, so replacing them with newer one will be an option in time.
Where is the best place to purchase Notebook Accessories?
The best place to purchase notebook accessories for your favourite notebook is right here at Techbuy Australia, we have a wide selection of notebook accessories you can buy, from batteries, cases, shells and covers, satchels and backpacks, hubs and replicators, screen protectors and keyboard skins, mounts, cables and adapters and cooling systems. We have these and many other notebook accessories from top brands like major notebook makers such as ASUS, Acer, HP, Lenovo, Fujitsu, as well as other third party manufacturers like DeepCool, Belkin, Targus, Kensington, Belkin and many others. Ordering for all your notebook accessories is fast and easy, and Techbuy Australia offers secure and flexible payment and delivery options for you to choose from for the fast and safe delivery of your notebook accessories.
Share this article
Related Posts