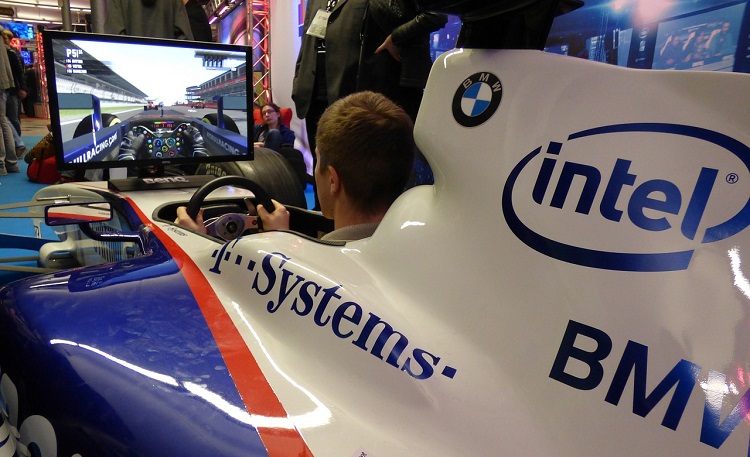 Lets see who is a real driver
One of the most unusual and interesting game genres are simulators. Everyone can try to be in a variety of roles with the advent of simulation games. You will be driving a shuttle and become an experienced astronaut or be able to simulate a flight on an airplane just by clicking the mouse. Simulators can be of different types: sports, military, economic and others. This list can be continued for a long time, but it is better to get comfortable in front of the computer and dive into a new unknown world. Only in these games you can try everything that you have never tried to do in the real world. Do you want to get behind the wheel of a powerful motorcycle or feel like a real doctor? No problem! But if you are not so good at driving or doubt your skills, car driving simulator is what you really need.
Driving simulator is a tutorial for those who have already received the right to drive a car, or for those who are just planning to get these cherished rights. Every simulator has something special. Their main task is to teach you to drive carefully according to the rules on the roads of the city and the suburbs. Do you want to learn how to drive a car or a big truck? Based on your desires, choose the game that suits you the most. It is important to be on the roadway to comply with all the rules, stop at traffic lights, do not drive on a double line. The driving course that you will take here will definitely help you in the future when you change from a computer chair to the cabin of your car.
A simulation of the car is the application, developed by the specialists of different studios. Those gamers who prefer to do with a modern smartphone, the use of this product will test their own driving skills. The creators of the program managed to achieve excellent realism of the use of cars. In addition to the mandatory controls (gas and brake) virtual driver is given the right to learn how to control and turn signals. You have to perform all the necessary procedures for real driving behind the wheel - open the door and turn on the stove, refuel and start the fan. The gamer can also be at the role of a real taxi driver.
Photo by Pixabay.com
Share this article
Related Posts