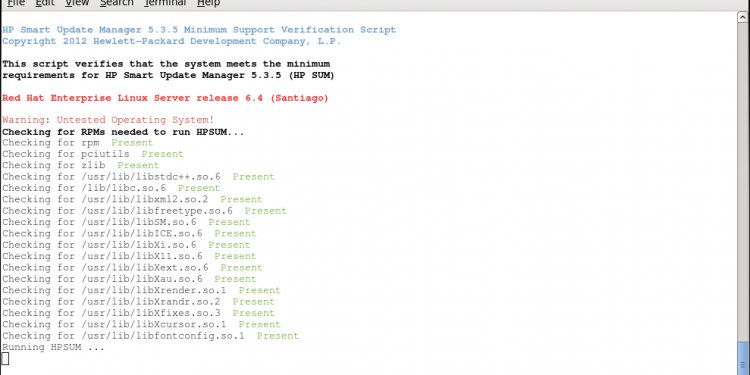 HP Update Manager
I have some strange issues when trying to install HP drivers on a BL460c G6 with ProLiant Support Pack.
Each time I try it, HP SUM crashes during the discovery of the local host (Event ID 1000).
This happens on Windows Server 2008R2 and also on a freshly installed Windows Server 2012R2.
I also tried several versions of HP SPP (09/2013, 09/2014, 04/2015) and all of them crash.
I mounted the .iso via ILO, started it over the network and even copied the .iso to C: and mounted it locally.
Starting HPSUM (7.2.0.0) on a different machine and updating the node remote doesn't work, either. The 'hpsum_service' is being created and started but crashes shortly after. Windows eventlog shows event IDs 1000 and 1001 (APPCRASH of hpsum_service_x64.exe).
And this is not the only machine with this issue. I had the same problem on a similiar machine a week ago, where I got it finally working by starting HP SUM with the '/silent' parameter in a command line.
Unfortunately this doesn't work on this machine, either.
There's no external storage attached, no mezzanine cards...
The firmware has already been updated by booting the server with SPP, so I just want to install all the drivers.
Share this article
Related Posts