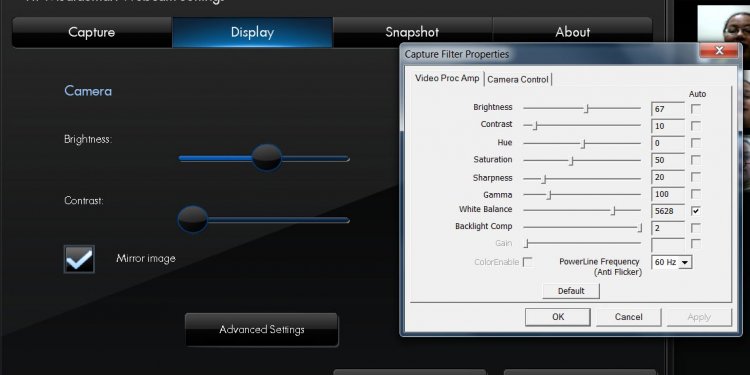 HP Notebook camera software
Hewlett-Packard is a successful hardware manufacturer and there are numerous users who prefer to buy HP laptops or notebooks rather than those created by other companies. Besides coming up with reliable products, they also release dedicated software solutions to help users make the most of their devices, and such an app is HP Webcam Software.
Support only for some HP devices
It needs to be mentioned from the beginning that this software utility can only be installed onto certain supported models of notebooks along with some standalone webcam devices - if one tries to install it on an unsupported HP device, the installation will fail.
Capture images and record videos
As suggested by its title, HP Webcam Software is meant to optimize the functionality of the HP webcams integrated into notebooks so as to enable them to capture still images as well as videos.
As such, once the software package has been installed onto the host computer running the compatible operating system (ranging from Windows XP to Windows 7), users will be able to rely on their HP webcam not only to start video chats with their friends and family, but also to capture frames of these conversations.
Furthermore, due to the increased functionality of their webcam, users can also record entire segments of their video conferences, then enjoy them at a later time using the default media player on the PC.
An overall efficient program
To wrap it up, HP Webcam Software should only be installed on compatible notebook models running supported OS versions, and it can help users enhance the functions of their HP webcam. No matter users own a standalone webcam or they rely on the integrated device, they will be able to capture images and videos with the same tool used for video chats.
Share this article
Related Posts