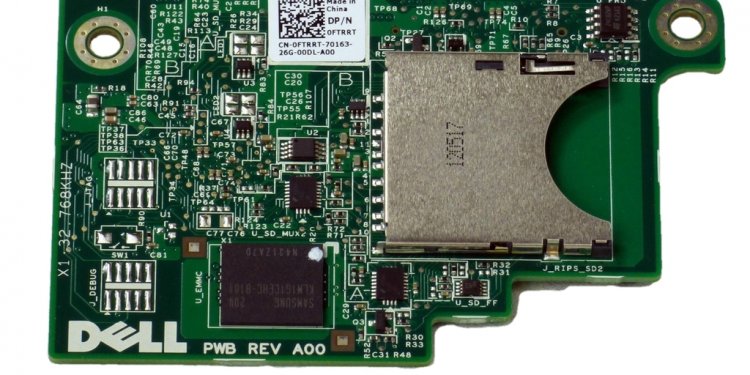 Dell warranty claim
These terms apply to all consumer purchases of Dell products, software, services, or support.
PLEASE READ THIS DOCUMENT CAREFULLY! IT CONTAINS VERY IMPORTANT INFORMATION ABOUT YOUR RIGHTS AND OBLIGATIONS, AS WELL AS LIMITATIONS AND EXCLUSIONS. THESE TERMS REQUIRE THE USE OF ARBITRATION ON AN INDIVIDUAL BASIS TO RESOLVE DISPUTES, RATHER THAN JURY TRIALS OR CLASS ACTIONS. IF YOU DO NOT AGREE WITH THESE TERMS, DO NOT ORDER/KEEP YOUR PRODUCT.
These Terms of Sale ("Agreement") apply to your purchase of products, software, and/or services and support (together, "Product") sold in the United States by Dell. You agree to these terms by placing your order. If you have already placed your order and no longer want to be bound to this Agreement then you must either promptly cancel your order at Dell's Order Support page or return your purchase in accordance with Dell's Return Policy. Please act promptly and note that these options may carry restocking or other fees.
This is a binding agreement. As an Agreement between Dell and yourself, it may NOT be altered, supplemented or amended by any other document unless the new document is signed by both you and Dell. In addition to this document, the terms contained within the other Dell documents referenced in this Agreement, including Dell's License Agreements, Return Policy, Consumer Service Contracts, and Consumer Warranties may apply to your purchase.
Orders, Pricing and Payments. Dell strives to communicate accurate pricing and product information but will not be held responsible for any pricing, typographical, or other errors in such communications. Your order is subject to cancellation by Dell, in Dell's sole discretion. Unless otherwise agreed to by Dell, payment must be received by Dell prior to our acceptance of an order. Dell may process payment for and ship parts of an order separately.
Shipping. Product title passes to you when the Product is shipped. You have 21 days to notify Dell of any missing, wrong, or damaged portion of your purchase or Dell cannot be held responsible for these issues. Unless you provide Dell with a valid and correct tax exemption certificate applicable to your purchase of Product and the Product ship-to location, you are responsible for sales and other taxes associated with the order.
Warranties. THE LIMITED WARRANTIES APPLICABLE TO DELL-BRANDED HARDWARE PRODUCT CAN BE FOUND AT OR IN THE DOCUMENTATION DELL PROVIDES WITH DELL-BRANDED PRODUCT. DELL MAKES NO OTHER WARRANTIES FOR DELL-BRANDED PRODUCT, AND MAKES NO WARRANTIES WHATSOEVER FOR SERVICE, SOFTWARE, MAINTENANCE OR SUPPORT OR FOR NON-DELL BRANDED PRODUCT. SUCH PRODUCT, SOFTWARE, SERVICE, MAINTENANCE OR SUPPORT IS PROVIDED BY DELL "AS IS" AND ANY THIRD-PARTY WARRANTIES, PRODUCTS, SOFTWARE, SERVICES, MAINTENANCE OR SUPPORT ARE PROVIDED BY THE ORIGINAL MANUFACTURER OR SUPPLIER, NOT BY DELL. SOME STATES DO NOT ALLOW LIMITATIONS OF IMPLIED WARRANTIES, SO THESE LIMITATIONS MAY NOT APPLY TO YOU.
Share this article
Related Posts