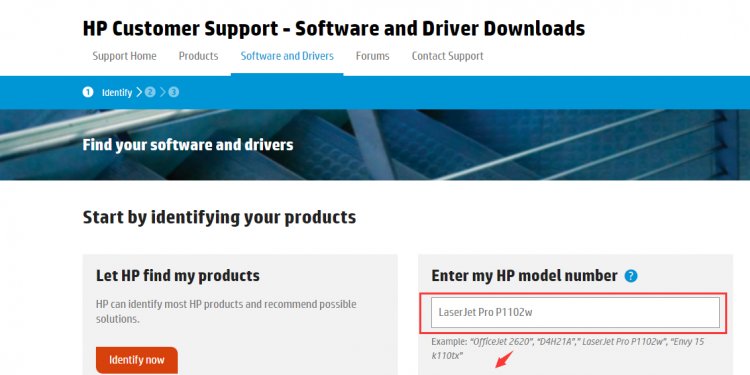 Windows HP printer software
Opening HP Printer Assistant or HP Solution Center printer management software

These HP applications do not install with the built-in driver. However, workarounds are available to complete printer management tasks.

Printing from a Start app

Click the menu icon , and then click Print.

note:

Since it is up to the app developer to include printing, not all apps have a print option.

Printing from a Desktop app

Open the document or photo that you want to print, click File, and then click Print to select your printer and change any settings.

Scanning

Scanning from the printer scan button or icon is not supported with the Windows built-in driver. Use one of the following methods to scan from the computer instead:

Scan with USB-connected printers:

HP Scan & Capture app (Windows 8, 8.1, and 10): Scan photos or documents using your printer or the camera on your computer.
Windows Fax and Scan: Search Windows for fax, click Windows Fax and Scan in the list of results, and then click New Scan.
Paint: Search Windows for paint, click the Paint app in the list of results, click File, and then click From scanner or camera.

Scan with network-connected printers:

Get the printer IP address from the printer control panel network settings menu or by printing a network configuration page.
Type the IP address in the address line of a web browser such as Internet Explorer, and then press Enter to open the printer Embedded Web Server (EWS).

Figure : Example IP address in the browser

On the Scan tab, click the Webscan application.
Select the Image type, and then click Scan.
Right-click the scan in the browser window, click Save Picture as, and then click Save.

Faxing

Fax using the buttons and menus on the printer control panel.

Checking estimated ink levels

View the ink level indicators on the control panel, if available. Or, print a self-test page or printer status report from the printer control panel.

Changing print settings

Search Windows for devices, and then click Devices and Printers in the list of results.
Right-click the icon for your printer, and then click Printing Preferences.
Change any print settings, and then click OK.
Share this article
Related Posts