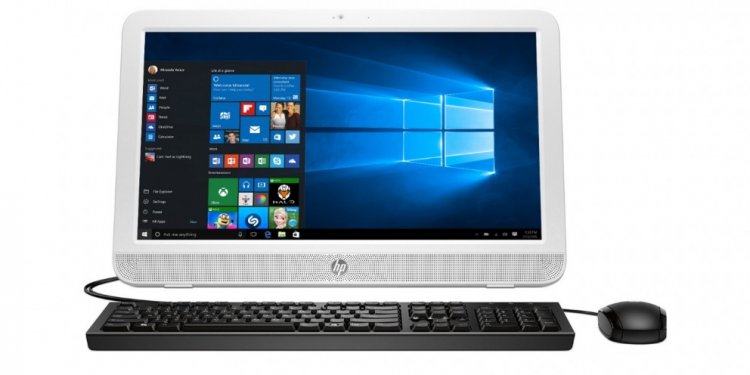 HP Desktop Australia
The HP Pavilion p6 Series Desktop PC is designed for optimum performance. A minimalist vision with smooth, sleek lines, the HP Pavilion p6 Desktop PC fits seamlessly anywhere in your home of office.
The HPE h8 Series PC has been redesigned to deliver more speed, power and memory, making it the most powerful Pavilion Desktop PC ever. Featuring an all-new sophisticated design, it complements well within any home. Plus, with Beats Audio™ you'll now hear music the way the artist intended.
Enhance your interactive experience with the ever-evolving HP TouchSmart series. Combining the innovative new HP TouchSmart 5.0 Software with a cutting-edge design and ultra-sleek profile. You can personalise your desktop for work or play with Magic Canvas and explore a suite of fun and functional apps at the HP TouchSmart Apps Center. And when the mood strikes you, enjoy your favourite songs with crystal clear studio-quality sound, thanks to Beats Audio.
The HP Omni Series gives you all you need, packed into a slim and stylish design. Powerful yet easy to set up, these PCs feature dual and quad-core processors to meet the most demanding programmes. The extensive storage allows you to store more of the things you love, while the brilliant HD lets you enjoy every pixel of your favourite photos, online content and movies. Then chill out to top tunes with crystal clear studio-quality sound with Beats Audio.*
*Only available on selected models.
HP TouchSmart Applications
Enrich your TouchSmart experience with these great applications.
HP MediaSmart Screen Saver
Experience a one-stop media powerhouse with the HP MediaSmart screen saver.
Activity Centre
Stay organised with free printable CD/DVD labels and covers.
PC Learning Centre
Get the most out of your computing experience with PC, software and networking tips.
Not all features are available in all editions of Windows 8. Systems may require upgraded and/or separately purchased hardware to take full advantage of Windows 8 functionality. See for details.
Note: Images on this site are approximate guides only. Information published may refer to products, programs or services that may not be available in your country. Please consult your local HP business contact for more information.
Share this article
Related Posts