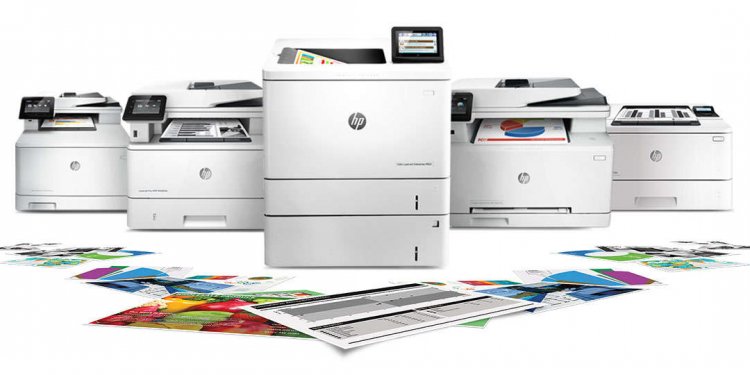 HP Printing Devices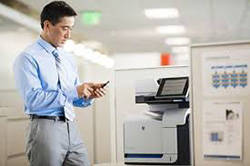 The emergence of mobile devices and cloud services has revolutionized business productivity and innovation. However, even the best-equipped mobile employees find themselves hunting down places to print (and get printing assistance) while on the go. Now, HP ePrint Enterprise offers a convenient mobile printing solution that makes it easy for employees to print from smartphones and tablets while giving IT complete visibility and management control to uphold print policies and safeguard data.
HP ePrint Enterprise is a server-based mobile printing solution that makes it easy for employees to print from mobile devices to any registered printer on their enterprise networks, ¹ along with more than 30, 000 HP ePrint Public Print Locations.² The solution is easy to manage, scalable, and secure; preserves administrator control even in a BYOD environment; and allows options for mobile device management (MDM) integration.
Straightforward manageability
Manage the printing environment effortlessly. HP ePrint Enterprise allows administrators to control printer availability and access, easily add or suspend users (including visitors) while synchronizing accounts with existing databases.

Job control data passes through the HP ePrint Enterprise server software, making it easy for IT to collect and analyze.
Enterprise-level security safeguards
Print jobs are routed to your networked printers without leaving an organization's secure firewall. IT administrators can manage policies and users, and integrate with pull-printing solutions, such as personal identification number (PIN) security, for enhanced control. Synchronizing HP ePrint Enterprise with mobile device management (MDM) solutions gives employees a secure connection through the firewall for controlled access to content and networked printers.3
Flexible integration with your fleet
Device-to-printer connections and print job processing are managed by the server software rather than individual print drivers. As a result, HP ePrint Enterprise integrates seamlessly into your existing infrastructure, including both HP and non-HP printers.
Share this article
Related Posts